ATI Offers Two New FX Pistols
ROCHESTER, NY – American Tactical Imports, a worldwide importer of firearms, is proud to announce the release of two new models in the FX45 Series, the Titan Lightweight and the Fatboy Lightweight.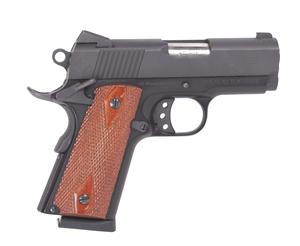 The American Tactical Imports .45 ACP Titan Lightweight, by Shooters Arms Manufacturing Inc., is a durable alloy pistol based on our standard 1911 FX Titan model. It has an overall length of 6 ¾" and a 5" height. The Titan Lightweight weighs only 27.9 oz. unloaded. It has an ambidextrous manual safety, grip safety, locked breech.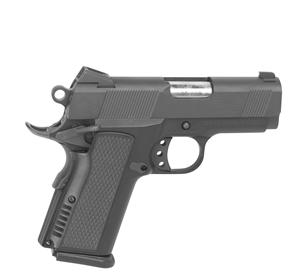 MSRP for the Titan Lightweight (ATIGFX45TIL) is $597.95 and includes drift adjustable sights, external hammer, target trigger and 7 round magazine.
The Fatboy Lightweight, also by Shooters Arms Manufacturing, Inc., is an improvement on the original Fatboy model. It has a 5" height and overall length of 6 ¾." It weighs 27 oz. unloaded and includes the same safety features as the Titan Lightweight.
The Fatboy Lightweight is available with a 10- or 12- round magazine (ATIGFX45FBLW10 or ATIGFX45FBLW12) with an MSRP of $699.95. It also includes an external hammer, drift adjustable sights and target trigger.
American Tactical Imports is the exclusive U.S. representative of quality firearms, ammunition and equipment from around the globe.  They have quickly established themselves as a reputable and recognized importer.  ATI replaces the manufacturer as the exclusive representative in the distribution chain, only selling to legitimate distributors in the United States.  To order American Tactical Imports' products, inquire about its distributors at your local gun shop, or visit the website below.